Como city of silk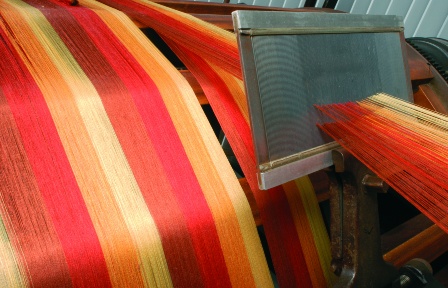 The route starts from the Museo della Seta (silk museum), in via Castelnuovo, which tells the story of silk production in the city from the late nineteenth to the early decades of the twentieth century. Exhibits include the machines and tools employed and takes a look at the role of the textile sector in the development of the local economy and Como itself.
The origins of silk spinning in Como date back to the sixteenth century, but in the late nineteenth century the textile industry acquired overwhelming importance to become the primary economic resource for the Como area also thanks to the work of Pietro Pinchetti, founder of the textile school at the Setificio silk factory. This is located right next to what is now the museum.
Each room in the museum illustrates a different part of the production process, including through the use of textiles and the progress made in the science of silk manufacture, both in technological and creative terms. In the areas around Como and Milan all the processes involved in the production of silk fabrics were carried out, from the initial idea to its realisation, and the dyeing, the weaving, gravure printing and finishing treatments. There was also a parallel industry of textile machinery and loom manufacture. The city was full of textile mills, whose sites have been largely converted now into residential and commercial sites.
The ideal route goes on to the Museo Studio del Tessuto, the textile museum in Via Cernobbio, about 5 km away. This was created to give the public access to the collection of antique textiles collected by Antonio Ratti and is the result of a long private and professional process of collection, preservation and cataloguing. It eventually became clear that the collection was of public interest and value. The Museum's collection currently has more than 3,300 individual textile exhibits and more than 2,500 samples-books which together illustrate the history of the fabric from the third to the twentieth century.
The silk journey cannot fail to lead to a little shopping and ends with a visit to the historic silk shops located in the city centre, with outlet stores also on the outskirts where the creations of the finest international designers are displayed.


indietro