Events
Opening of the Parco del Grumello
from 29 Aug 2021 to 29 Aug 2021
A journey through the hydrangeas
Other events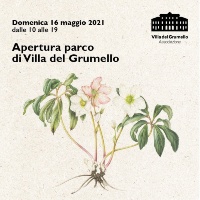 The botanical historic park reopens and also the refreshment, curated by LaBreva E20+ 1!
You can carry out the historical botanical visit of Villa del Grumello by reservation: parco@villadelgrumello.it
The description of the main botanical collections is also available through the QR code readings on their respective palines.
Access to Grumello Park is pedestrian and free and takes place in accordance with the existing provisions regarding the Covid-19 pandemic containment.
La Breva E20+1
RISTORO DEL GRUMELLO (GRUMELLO'S RESTAURANT)
from 10am to 6pm eco food
from 6pm to 10pm Ugo's toast (booking required: info@cateringlabreva.it | +39 328 4433871)
Hours
from 10.00am to 7.00pm
indietro