Events
Monumento ai Caduti (War Memorial)
from 13 Oct 2019 to 13 Oct 2019
Sunday opening
Guided Tour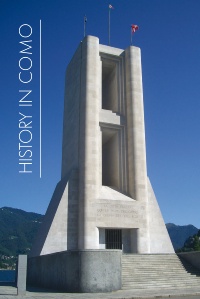 The Monumento ai Caduti is open on Sundays with the possibility of going up from the crypt up to the highest terrace at 33 meters.
Last entrance at 5.30 pm.
Info
where: viale Puecher – Como

Entrance ticket € 4,00 (standard rate) – free ticket under 6

Further information
Hours
From 3.00 pm to 6.00 pm.
indietro