Noir in Festival 2019
Noir in Festival 2019
Noir Festival first opened in 1991. Since 2016 the Festival takes place in Milan and Como. Every year a panel of judges awards a noir author with the Raymond Chandler Award while readers vote for finalists of Premio Giorgio Scerbanenco.

The link between Lake Como and noir literature is very tight thanks to authors, such as Scerbanenco, who set the beginning of his most famous novel, Venere privata, at Villa Magni Rizzoli di Canzo.
XXIX edition of Noir Festival takes place in Milan and in Como December 6th to 12th 2019.
The Festival is a mix of noir movies and book launches with open meetings with many authors and directors.
This year special guest is the famous American author Jonathan Lethem, who will be receiving the prestigious Raymond Chandler Award in Como on December 7th.

Noir in Festival 2019 is promoted by Direzione Generale Cinema del MiBACT with the support of Consorzio Como Turistica, Amici di Como, Associazione Albergatori, Comune di Como in partnership with Libera Università di Lingue e Comunicazione IULM of Milan and Istituto Luce - Cinecittà and SIAE.
All movies are in the original language with Italian subtitles.
See the Official website for the list of events and up to date information on the screening times and locations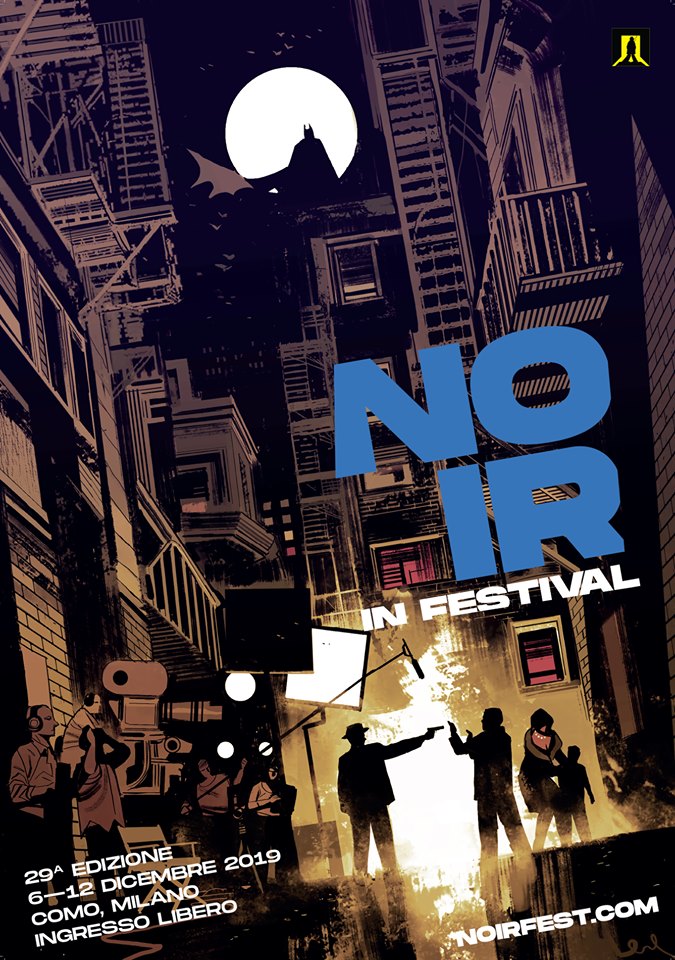 indietro