Events
Musical improvisation at the villa
from 23 Jul 2017 to 23 Jul 2017
Alberto Guareschi duo plays in the Villa del Grumello gardens
Theatre Cinema Music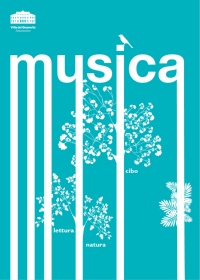 Music, organic products and botanical books at the Villa.
Sunday, July 23rd Alberto Guareschi duo, double bass and drum, will play in the gardens of the Villa del Grumello, just outside Como city, on the lake.
The garden of the Villa will also host an Organic Products "bio point" with food and beverage from local producers and the gardens of the villa also offer a "reading greenhouse", with newspapers, magazines and texts on the territory, botanism, landscaping and horticulture arranged by Grumello for children and adults.

The public can contribute to the botanical library by donating books to enrich the library promoted by the Villa del Grumello Association and open to the city.
indietro