Events
Lake Como Film Nights
from 26 Jul 2019 to 27 Jul 2019
Two white nights of cinema at Villa Erba
Theatre Cinema Music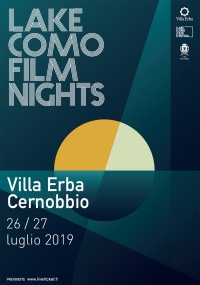 The evocative setting of Villa Erba will host the Film Nights of the Lake Como Film Festival, now in its seventh edition. The two evenings will include feature films, short films, documentaries, animation, musical performances, virtual reality, and prestigious guests.
During the festival, drinks and snacks will be available to enjoy while watching the films on the magnificent Panorama screen, awaiting dawn in the gardens overlooking the lake.
On Friday, the star of the evening will be Free Solo, a documentary about Alex Honnold's extraordinary ropeless climb of El Capitan in Yosemite, the first film on the subject of climbing to win the Oscar in its category.
Saturday will showcase Andy Serkis's Mowgli, a more adult version closer to the original books on the boy from the jungle, and Apocalypse Now in Final Cut edition. The latter has been perfected by Francis Ford Coppola and will be previewed at the Festival.
Info
where: Villa Erba, largo Luchino Visconti 4 - Cernobbio
Admission
€10 + €1 pre-sale fee –– single day
€15 + €1.50 pre-sale fee –– two days
free entry under 14 (free ticket to be collected at the box office)
Purchase tickets at this link: https://www.liveticket.it/lakecomofilmnights
Hours
Friday, 26 July from 5:00 pm to 2:00 am
Saturday, 27 July from 5:00 pm to 7:00 am
indietro